Discover Something Old.
The Scientific Evidence for Astrology


In 2011 India's Bombay High Court ruled that Astrology is a 4,000-year-old trusted science. Earlier in 2004 the court instructed Indian universities to investigate incorporating…
Morgellons disease: Managing a mysterious skin condition
from the Mayo Clinic:  Morgellons disease is a mysterious and controversial skin condition. Here you'll find answers to common questions about Morgellons disease…
Chemtrails fully explained | Geoengineering | See & Share
In this video we view documentations and Patents for Chemtrail/Cloud Seeding/Geoengineering/Stratospheric Aerosol Injection and the chemicals being used.



Known…
Astronomers Will Scan Mystery Interstellar Object to Make Sure It's Not a Spaceship
By Ryan Whitwam on December 11, 2017 | source



Every comet, asteroid, and planetoid astronomers have been able to examine up close…
The Myth and Mystery of UFOs - Thomas Bullard
When United Airlines workers reported a UFO at O'Hare Airport in November 2006, it was met with the typical denials and hush-up that usually accompany such sightings. But…
24 Famous Socrates Quotes That Everyone Needs To Read
Socrates was a classical Greek philosopher credited as one of the founders of Western philosophy. He is an enigmatic figure known chiefly through the accounts of classical…
Latest Activity
Is there someone still around here?
I visit from time to time, just managed to get into my account.

Hi Theoreticus. Yes. There are people still around here. :) I am posting a few times a month, when I come across something interesting. I have just added a new social networking feature to the site in order to let the members keep more 'in touch'. I hope you are doing well and feel free to join up 'officially' with us. You can just use your…[Read more]
The place on the internet for links to all the World's Myths, Mysteries and Earth's Ancient History. UFOs, Aliens, Conspiracy and Origin of Man Theories. Ancient Civilizations and Religious/Occult connections. 
Atlantis, Bigfoot, Sacred Sites & all Paranormal Phenomena are explored. Over 100 categories including Egyptology, Astronomy, Astrology, Magic, Pagan Rituals, Alternative Science, Time Travel, Cryptozoology, Bermuda Triangle… Everything!
Myth & Mystery searches the internet for all ancient history, paranormal and mystical links. Then we organize them into easy to navigate categories. You will find our site invaluable if you are in search of any such material. Studies of the Human Mind, ESP and other Psychic related links. Read up on the latest conspiracy theories and discover revealed secret government documents pertaining to UFOs, alien contact/abductions and military cover-ups. See the pyramids at Giza, discover their connection to Angkor and to the all the Sacred Sites. Visit the monuments at Easter Island and read historical documentation from the Mayans, Incas, Aztecs and many other Lost Civilizations. How about the Loch Ness Monster, Sasquatch, Ogopogo, Canada – (Canadian Lake Monster) or the Lost City of Atlantis. Angels, miracles, the Holy Grail and all Biblical mysteries are here. Look no further for info about Dream Analysis, near death experiences and The Bermuda Triangle. See our index below. Everything laid out in an easy to understand website.
Myth & Mystery!
Myths & Mysteries Explored!
So, what are you waiting for?  Jump in and discover something old!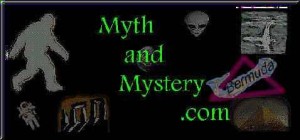 Do you need a musician in Europe. A piano player, guitar player, maybe a singing guitarist? Check out Musiker Finden and find musicians for your next event.
Discover something old | Myths, Mysteries and Earth's Ancient History.