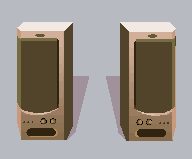 Click here to listen to the interview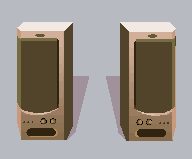 [new window - large mp3 file] stream or save
In episode 14 we speak with Keith Ranville to help shed some light on the mysterious and elusive Oak Island Treasure!
THE "X" ZONE RADIO SHOW
The 'X' Zone is a Canadian paranormal talk radio television program My name is Rob McConnell, the host and executive producer of The 'X' Zone Radio Show which is syndicated internationally on the TalkStar Radio Network on AM / FM Radio Stations and Satellite subscribers throughout the US, Canada, the Caribbean, Central America, South America, on Shortwave Radio and the rest of the world on TalkStar Radio's streaming audio.
I would like to invite Keith Ranville, to be my guest on, Monday, May 21 2007, 10 pm – 11 pm Eastern to talk about "Oak Island Story."

Monday May 21 2007
Keith Ranville was born in Manitoba and grew up in Vancouver British Columbia. He became interested in the treasure at Oak Island, Nova Scotia and began to study the mysterious symbols attached to the treasure. Mr. Ranville then journeyed across Canada to Nova Scotia to research and investigate the clues surrounding the mysterious treasure. While he was in Nova Scotia, and continuing his studies of the strange treasure markings, Keith deciphered the code and pieced together the fascinating history of the 212 hundred year old treasure hunt.
INTERVIEW DATE Monday May 21 2007
http://www.xzone-radio.com/may2007.htm
Oak Island Treasure Hunter
Keith Ranville